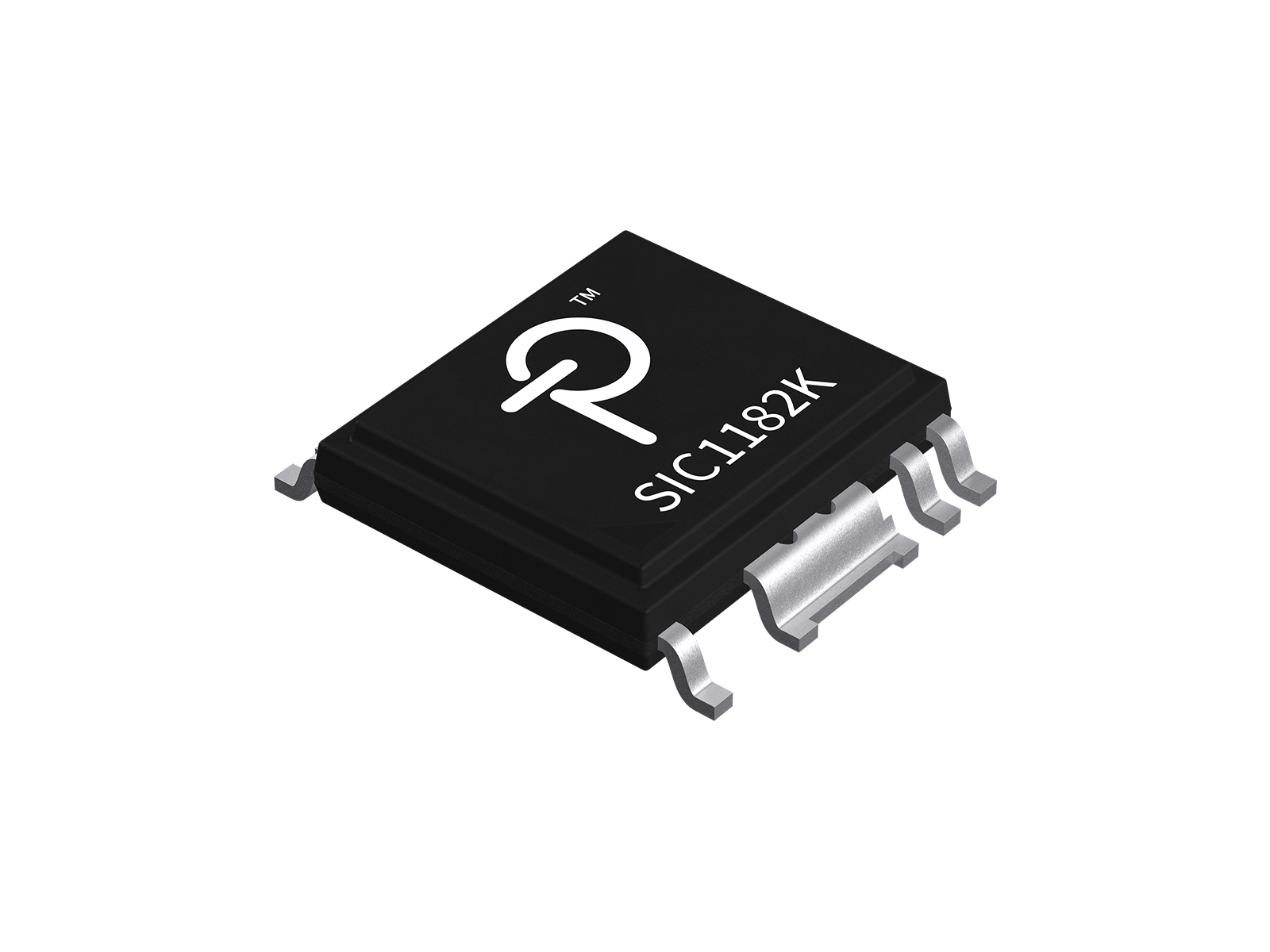 SIC1182K
Up to 8 A Single Channel SiC MOSFET Gate Driver Providing Advanced Active Clamping and Reinforced Isolation Up to 1200 V
Product Details
The SIC1182K is a single channel gate driver in an eSOP-R16B package for SiC MOSFETs. Reinforced galvanic isolation is provided by Power Integrations' revolutionary solid insulator FluxLink technology. Up to ±8 A peak output drive current enables the product to drive devices with nominal currents of up to 600 A (typical).
Additional features such as undervoltage lock-out (UVLO) for primary-side and secondary-side and rail-to-rail output with temperature- and process-compensated output impedance guarantee safe operation even in harsh conditions.
Furthermore, this gate driver IC has a new feature, advanced active clamping (at turn-off phase), combining short-circuit protection (at and during turn-on phase) as well as overvoltage limitation, through a single sensing pin. If the driven semiconductor provides a current-sense terminal, adjustable over-current detection is supported.
Specifications
Specifications
Max Switching Frequency
150.00 kHz
IGBT Voltage Class
1200 V
Technology
SCALE-iDriver
Interface Type
Electrical
Number of Channels
1
Gate Peak Current (Max)
+8 A
Product Type
IC
Product Sub-Type
Driver IC
Supported Module Type
Silicon Carbide
Main/Peripheral
N/A
Supported Topologies

2-level Voltage Source

3-level NP-Clamped - Type 1

3-level NP-Clamped - Type 2

Multi-Level NP-Clamped

Paralleling Support?
Protection Features

Adv Active Clamping

Dynamic Adv Active Clamping

Short Circuit

UVLO(Sec-side)

UVLO(Pri-side)

Conformal Coated?
Driving Mode
Direct-Independent
Logic Input Voltage
5
Supply Voltage (Typ)
5.00 V
Time - Output Rise
22.00 ns
Time - Output Fall
18.00 ns
Isolation Technology
Fluxlink
Isolation Type
Reinforced
Gate Boosting?
Gate Peak Current (Min)
-8