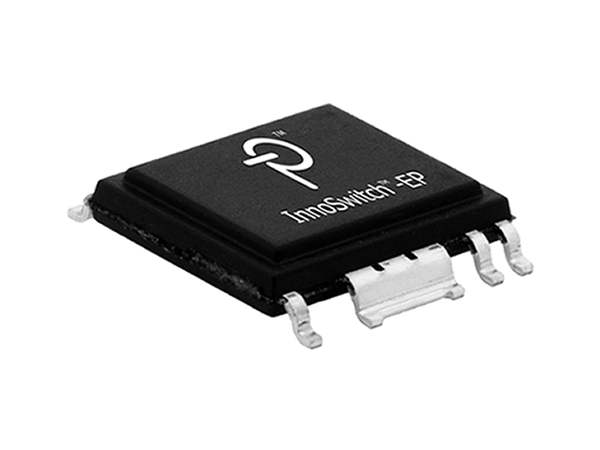 INN2904K
Off-Line CV/CC Flyback Switcher IC with Integrated MOSFET, Sync-Rect and Feedback
Product Details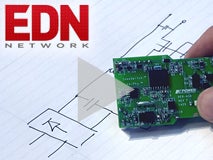 PI's VP of Marketing, Doug Bailey, discusses development of InnoSwitch technology.
Read the article and watch the video now!
The InnoSwitch™-EP family of ICs dramatically simplify the development and manufacturing of low-voltage, high current power supplies, particularly those in compact enclosures or with high efficiency requirements. The InnoSwitch-EP architecture is revolutionary in that the devices incorporate both primary and secondary controllers, with sense elements and a safety-rated feedback mechanism into a single IC.
Close component proximity and innovative use of the integrated communication link permit accurate control of a secondary-side synchronous rectification MOSFET and optimization of primary-side switching to maintain high efficiency across the entire load range. Additionally, the minimal DC bias requirements of the link, enable the system to achieve less than 10 mW no-load to maximize efficiency in standby.
Product Highlights
Highly Integrated, Compact Footprint
Incorporates flyback controller, 725 V / 900 V MOSFET, secondary-side sensing and synchronous rectification driver
FluxLink™ integrated, HIPOT-isolated, feedback link
Exceptional CV accuracy, independent of transformer design or external components
Excellent multi-output cross regulation with weighted SSR feedback and synch FETs
EcoSmart™– Energy Efficient
<10 mW no-load at 230 VAC when supplied by transformer bias winding
Easily meets all global energy efficiency regulations
Advanced Protection / Safety Features
Primary sensed output OVP
Secondary sensed output overshoot clamp
Secondary sensed output OCP to zero output voltage
Hysteretic thermal shutdown
Input voltage monitor with accurate brown-in/brown-out and overvoltage protection
Full Safety and Regulatory Compliance
100% production HIPOT compliance testing equivalent to 6 kV DC/1 sec
Reinforced insulation
Isolation voltage >3,500 VAC for INN26xx series, >4,000 VAC for INN2904
UL1577 and TUV (EN60950, EN62368) safety approved
EN61000-4-8 (100 A/m) and EN61000-4-9 (1000 A/m) compliant
Green Package
Halogen free and RoHS compliant
Applications
Appliance, industrial, and smart lighting
Learn more about InnoSwitch for high voltage applications.

(An audio-only version of this presentation is also available for download here.)
Specifications
Specifications

| | |
| --- | --- |
| Output Power (Max) - Open Frame, 230V | 29.00 W |
| Breakdown Voltage | 900 V |
| Mounting Type | Surface Mount |
| Temperature - Operating (Min) | -40 °C |
| Temperature - Operating (Max) | 150 °C |