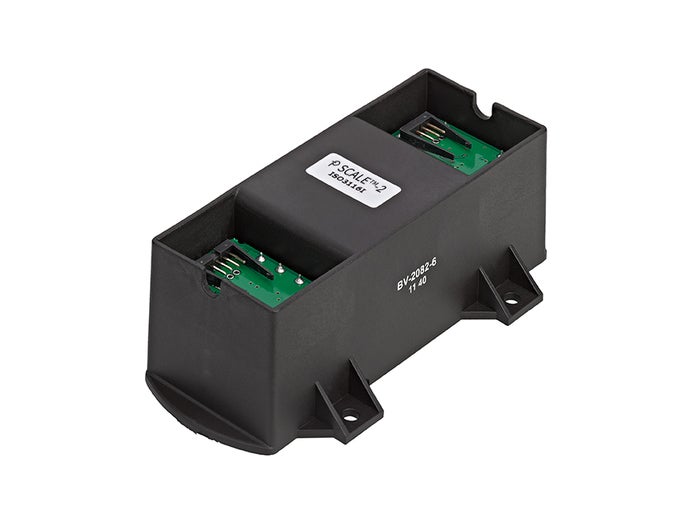 ISO3116I-100
High-Voltage Isolation DC/DC Power Supply
Product Details
The ISO3116I is a single-channel, isolation DC/DC converter suitable for 4.5 kV and 6.5 kV IGBT drivers. An output power of 3 W enables switching frequencies up to 5 kHz for 6.5 kV/ 600 A IGBTs. The ISO3116I complements CONCEPT's 1SD210F2 and 1SD312F2 SCALE-1 high-voltage IGBT drivers.
ISO3116I DC/DC converters are offered with various isolation voltages to covers the complete range of 4.5 kV and 6.5 kV IGBT applications from 2-level to multi-level topologies.
Other features include: a wide creepage distance of 63mm; an extremely low coupling capacitance of 3 pF; an extremely reliable circuit design; rugged packaging for simple and vibration-proof mounting.
Specifications
Specifications
IGBT Voltage Class
10000 V
Technology
SCALE-2
Product Type
DC/DC Converter
Power - Output/Channel (Max)
4.50 W
IGBT Manufacturer

ABB

Danfoss

Dynex

Fuji

Hitachi

Infineon

IXYS

Mitsubishi/Powerex

Toshiba

Footnote

High-Voltage Isolation DC/DC Power Supply

Product Type
PSU
Product Sub-Type
DC-DC Converter