Community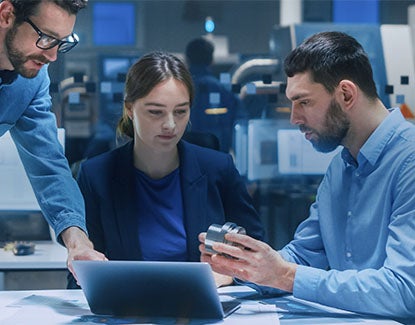 Welcome to the Power Integrations Community. Visit our Green Room to keep up with the newest developments in the world of energy efficiency standards. Watch a short videos, replay a webinar or download an insightful whitepaper to learn about PI's latest innovations. Have a question? Search for answers or write a new post in our forum.
Green Room
Mr. Green's Blog - Interested in energy efficiency standards, regulations, and other green matters? Read about the latest news and developments in the world of energy efficiency in Mr. Green's blog.
Efficiency Watch - In addition to his blog, Mr. Green also publishes a quarterly newsletter to help engineers stay on top of the constantly-changing world of power supply standards. Topics include: changes in current efficiency programs, movement of proposed specs, and finalization and publication of new regulations.
Regulations from Around the Globe - For listings of current regulations for power consumption and efficiency and links to agency websites around the world, see our Regulations by Agency pages.
Use PI Forums to discuss technical questions with PI Engineers and the rest of the Power Integrations design community. There's also a Green Energy Forum where you can discuss the latest developments in Energy Efficiency Regulations and Specifications, or post a question to Mr. Green.
Watch product introductions, tradeshow interviews, troubleshooting tutorials and much more.
Missed the latest webinar with one of our technical experts? No worries. Watch full-length of the online events as we discuss the newest industry trends and the hottest topics in power conversion.
Download whitepapers, detailed reports and code libraries. Learn how to take full advantage of PI products' high levels of integration in your next design.