Clean Low Carbon Heating Needs Power Electronics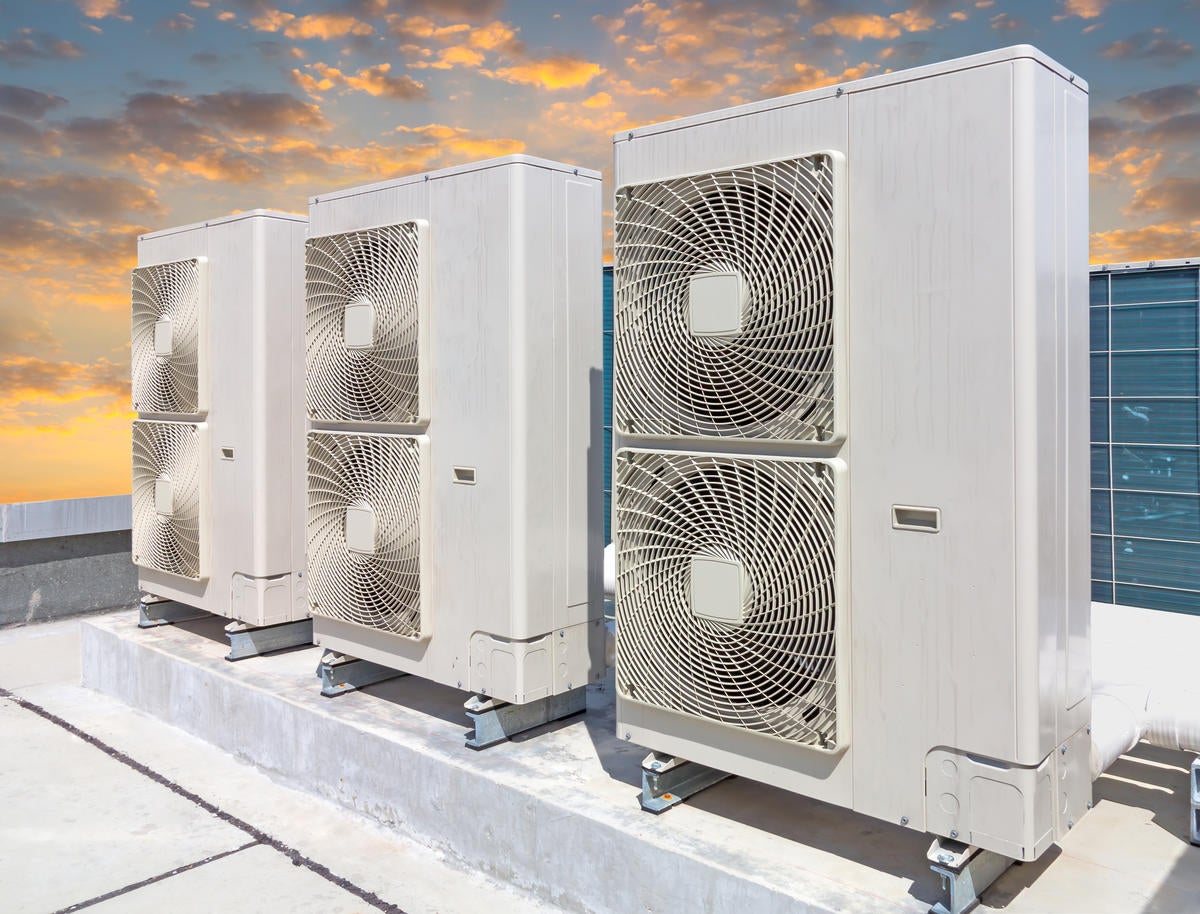 The recently announced Heat and Buildings Strategy of the UK government has the goal of installing 600,000 heat pumps by 2028. To get there, the government is offering grants of £5,000 (US$6,636) beginning in April, 2022, to encourage homeowners to install more efficient, low carbon heating systems – like heat pumps. Those grants are intended to bring the cost of heat pumps to the same level as conventional gas boiler heating, and will be available through a new £450 million (US$579 million), 3-year, Boiler Upgrade Scheme.
With the cost to install a typical heat pump ranging from £8,000 (US$10,600) to £14,000 (US$18,580), according to the Renewable Energy Hub UK, a £5,000 grant is significant. And a heat pump can save up to 52% on operating costs compared with a gas boiler, reducing the payback time for a new heat pump installation (also according the Renewable Energy Hub UK). Heating buildings is one of the largest sources of carbon emissions in the UK accounting for 21% of the total. Low carbon heating solutions are expected to be a key to enabling the UK to achieve its commitment to net zero carbon emissions by 2050.
When used for heating buildings, heat pumps are much more energy efficient than simple electrical resistance heaters, and heat pumps have a smaller carbon footprint than systems burning fossil fuels such as natural gas. The effectiveness of heat pumps derives from the fact that the work required to transfer a given amount of heat is much less than the amount of heat that is transferred. With more efficient power electronics, the work required to transfer a given amount of heat can be reduced further, increasing the efficiency of heat pumps, making them even greener and less carbon intensive.
Low carbon and efficient heating systems such as heat pumps are expected be no more expensive, and may soon be cheaper to buy and run than gas boilers. One of the goals of the new program is to reduce the cost of heat pumps between a quarter and a half in three years (by 2025). Technology and design improvements and the higher production volumes that accompany market expansion are expected to be primary drivers of lower heat pump costs.
Heat pumps rely on permanent magnet (PM) or brushless dc (BLDC) motors to drive the compressor and the condenser fan. These motors require an electronic drive system. Improvements in the power electronics that drive the motors will be instrumental in pushing down the cost of heat pumps. Having an efficient and cost-effective motor drive design will be necessary for success in the rapidly expanding heat pump market, but it won't be sufficient. The initial goal is set with a 3-year deadline, making time to market at least as critical as a great design. A few weeks shorter design cycle can make a big difference in terms of market share.
Using an integrated power module can help shorten development times and reduce parts counts. But heat pump motor drive systems also include sensors and software. To achieve the maximum reduction in parts count, and the fastest time to market, integrated motor drive ICs are available that can interface directly with various sensors, are bundled with software for constant-speed and constant-torque operation, and meet all necessary international safety and performance standards, including IEC 60335 and 60730.
The government is committed to working with industry to help meet the aim of heat pumps costing the same to buy and run as fossil fuel boilers by 2030, with big cost reductions expected by 2025 expected as the market expands and technology advances. This will support the government's new target for all heating systems installed in UK homes by 2035 to be using low-carbon technologies, such as heat pumps.
Conclusion
Through the Heat and Buildings Strategy, the British government has set out its plan to incentivize people to install clean low-carbon heating systems like heat pumps, and it's incentivizing heat pump makers to quickly develop innovative designs with higher efficiencies and up to 50% lower costs. Advanced, highly integrated, motor drive ICs will be an enabling technology. If successful, the Strategy will result in the installation of over half-a-million heat pumps, significantly reducing the UK's exposure to erratic global energy prices and its dependency on fossil fuels, and supporting up to 240,000 jobs by 2035. Power Integrations offers a number of reference designs that address these issues, including:
RDR-851 which describes a 50 W 3-phase inverter for a BLDC motor for a fan, using the BridgeSwitch BRD1260C IC;
RDR-852, a 200 W 3-phase inverter for a high-voltage BLDC motor drive using the BridgeSwitch BRD1263C IC together with Power Integration's LinkSwitch-TN2 LNK3204D in FOC operation;
RDR-853, a high-thermal-performance 300 W 3-phase inverter for a high-voltage BLDC motor drive using the BridgeSwitch BRD1265C IC, together with Power Integration's LinkSwitch-TN2 LNK3204D in FOC operation
References
Renewable Energy Hub UK, https://www.renewableenergyhub.co.uk/main/heat-pumps-information/air-source-heat-pump-cost/
UK Government, Plan to drive down the cost of clean heat, https://www.gov.uk/government/news/plan-to-drive-down-the-cost-of-clean-heat