Powering a Greener Future
Powering a Greener Future
Power Integrations has sold billions of chips with EcoSmart™ technology since 1998, saving billions of dollars' worth of standby power and millions of tons of CO2 emissions. The company has received numerous awards recognizing the environmental benefits of EcoSmart technology, and the company's stock (Nasdaq: POWI) is included in several clean-technology stock indices.

But the biggest savings may be yet to come. Power Integrations' Hiper™ product families enable high efficiency for such high-power products as flat-panel TVs, game consoles, and desktop PCs, including PCs designed to meet the 80 PLUS® standards for PC power-supply efficiency. Our "Zero" series of products – the LinkZero™, CapZero™ and SenZero™ product families – enables manufacturers to achieve 0.00 watts of standby power waste in appliances, mobile-phone chargers and other applications. Our LYTSwitch™ LED drivers are a popular choice for designers of LED lights, and our gate-driver products (attained through our 2012 acquisition of CT-Concept) are critical components in renewable-energy systems, electric transportation, high-efficiency industrial motors and efficient DC transmission on the power grid.



EcoSmart technology is a popular choice for designers of such green products as LED lights
and "smart" utility meters.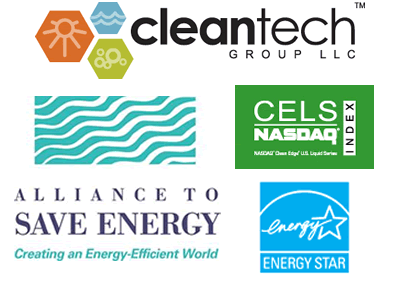 Recognized Leader in Energy Efficiency