Governance and Citizenship
Governance and Citizenship
Power Integrations conducts business according to strong business-ethics and corporate-governance policies. The company's board of directors is led by an independent, non-executive chairman, with all directors excluding the CEO meeting the NASDAQ definition of independence. All directors stand for election on an annual basis under majority-voting rules. For more details, including board structure and committee charters, visit our corporate-governance page.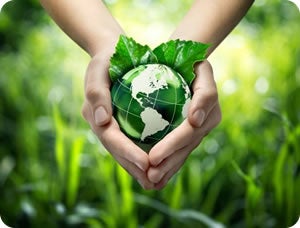 Employee Engagement and Benefits
Power Integrations provides generous employee benefits including medical, dental and vision insurance for employees and dependents (including domestic partners), with the company paying an above-average percentage of the cost of employee health insurance. The company offers discretionary profit-sharing in the form of contributions to employees' 401(k) accounts, an annual focal review process for all employees, and flexible spending accounts for health care and dependent care.
The company encourages employee skill growth by offering tuition reimbursement of up to $5,250 each year for job-related education; catered lunches with information on financial planning, elder care, stress management, and other personal-development topics. The company also provides health fairs and free flu shots to encourage healthy lifestyles among employees.
Power Integrations provides equal employment opportunity for all employment applicants and employees without regard to prohibited considerations of race, color, religion, gender, gender identity, gender expression, sexual orientation, age, physical disability, mental disability, marital status, or any other classification protected by applicable local, state or federal laws. Employees are encouraged to engage with company leadership and raise concerns and questions in-person, via e-mail (anonymously if desired), or at our quarterly employee communications meeting with the CEO and senior management team. Additionally, the company has processes to file complaints, anonymously and without fear of retaliation.
Industry Standards Involvement
Power Integrations supports the work of standards bodies, participating as an educator and researcher in collaboration with the U.S. Environmental Protection Agency's ENERGY STAR® program, the California Energy Commission, the European Commission, Natural Resources Canada, and others. Our Green Room website provides a comprehensive guide to world-wide energy-efficiency standards and specifications, as well as the widely read Mr. Green energy-efficiency blog and a wealth of other information to help manufacturers design more efficient power supplies.
Power Integrations also supports academic research in the field of energy efficiency. The company has contributed funds for efficiency research at Lawrence Berkeley National Laboratory, and in March 2010 pledged $50,000 to support an endowed research position in energy-efficiency at the University of California, Davis.
Corporate Philanthropy and Matching Gift Program
As part of our program to support the communities in which our business operates, Power Integrations matches nonprofit contributions made by employees up to $750 annually, conducts an annual holiday toy drive, and offers opportunities to get engaged in the community through volunteer projects. Nonprofits which have benefited from corporate gifts in the recent past include the American Red Cross, the Yosemite Foundation, and a variety of public and private universities. Employees in the company's San Jose headquarters have volunteered with the Second Harvest Food Banks of San Mateo and Santa Clara Counties; planted trees in the local community on Earth Day; and participated in the Family Giving Tree holiday-gift program for low-income families.
Earth Day 2018: PI employees plant trees in a North San José neighborhood
Click on any of the above photos to see a larger version.