You Missed PCIM Digital Days? You Missed A Lot.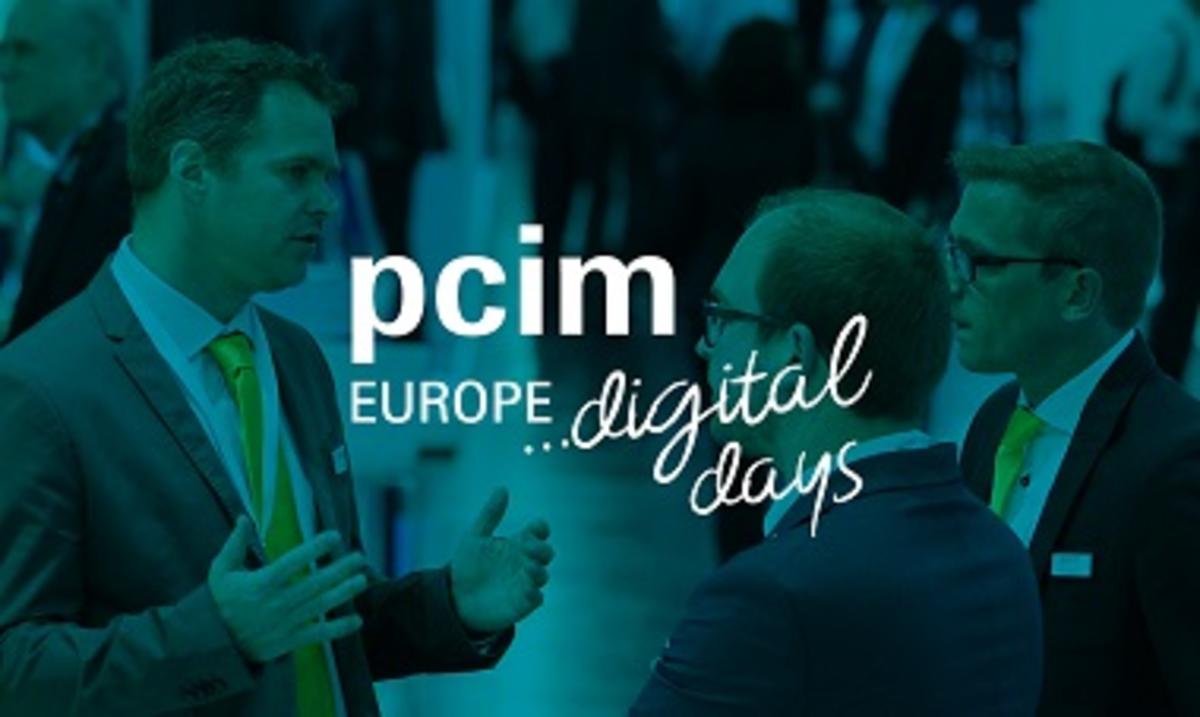 For the second year in a row, PCIM Europe was held virtually. And, just like last year, Power Integrations went all out with a full slate of activities. In a number of industry sessions we covered our groundbreaking technologies, and announced multiple new products. In case you missed the show here are some highlights:
Death to Heatsinks with PowiGaN
First, our Vice President of Marketing Doug Bailey joined the Industry Forum Wide Band Gap Panel discussion hosted by Bodo's. He explained how gallium nitride (GaN) technology eliminates heatsinks while maintaining high efficiency in power supply designs. Watch the video to learn more:
Our easy-to-use PowiGaN devices are redefining power conversion and enabling smaller, lighter, and more efficient power supplies and mobile device chargers. Want a deeper dive? Watch Doug break it down in more detail in this four part series of short videos: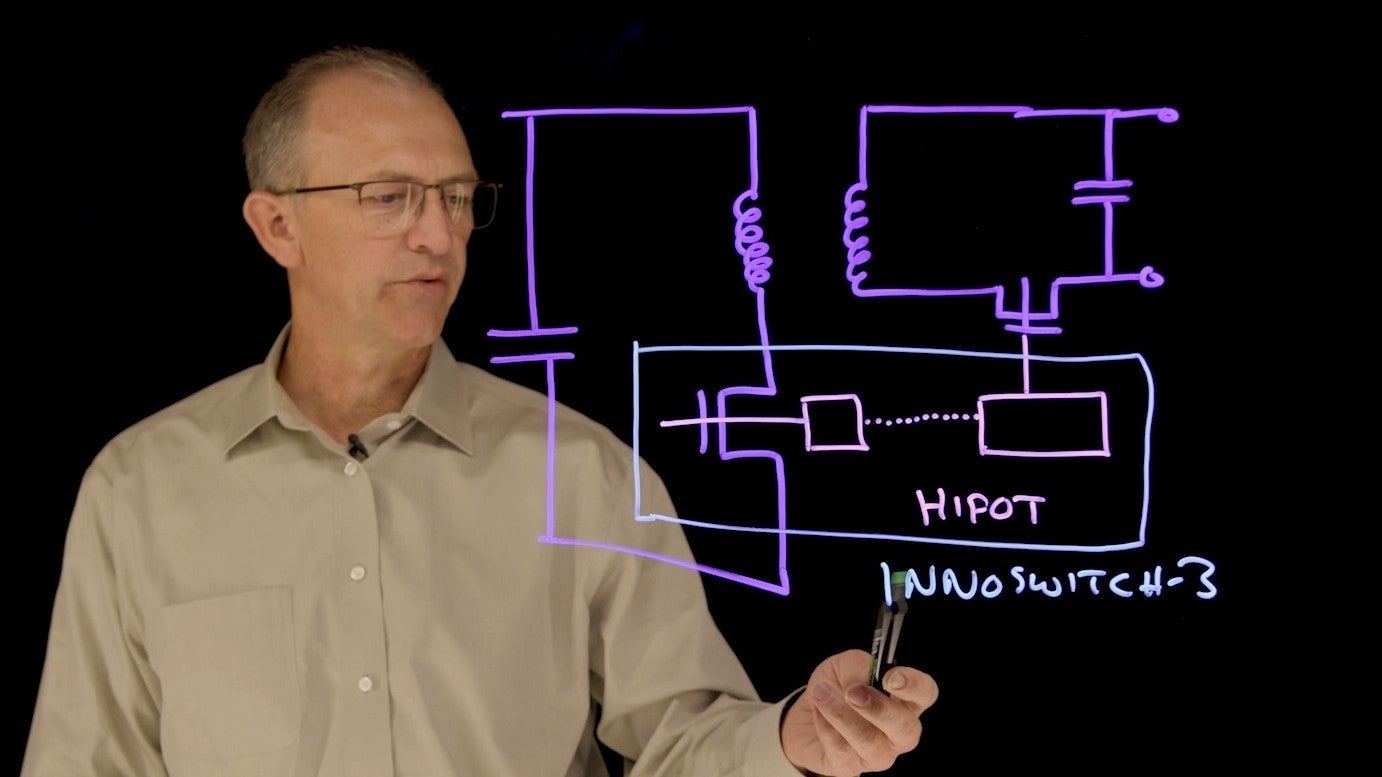 InnoSwitch3-AQ Expands EV Input Voltage Up to 1200 V
Our first product announcement at the show was a new member of the InnoSwitch3-AQ family of automotive-qualified flyback switcher ICs that features a 900 V primary MOSFET. InnoSwitch3-AQ ICs provide greater headroom for 400 V and 800 V electric vehicle inverters, battery management, and climate-control applications.
AEC-Q100-certified devices meet quality specifications established by the Automotive Electronics Council and are suitable for automotive use without additional component-level qualification testing. InnoSwitch3-AQ combines a MOSFET, primary and secondary controllers plus Fluxlink reinforced isolated feedback into a single IC. The increased breakdown voltage rating enables accurate and reliable output voltage regulation from 30 V to 700 VBUS in stand-alone form and may be configured for 1200 VBUS applications when used with optional StackFET circuitry.
Learn more detail from Director of Business Development Peter Vaughan's recorded session: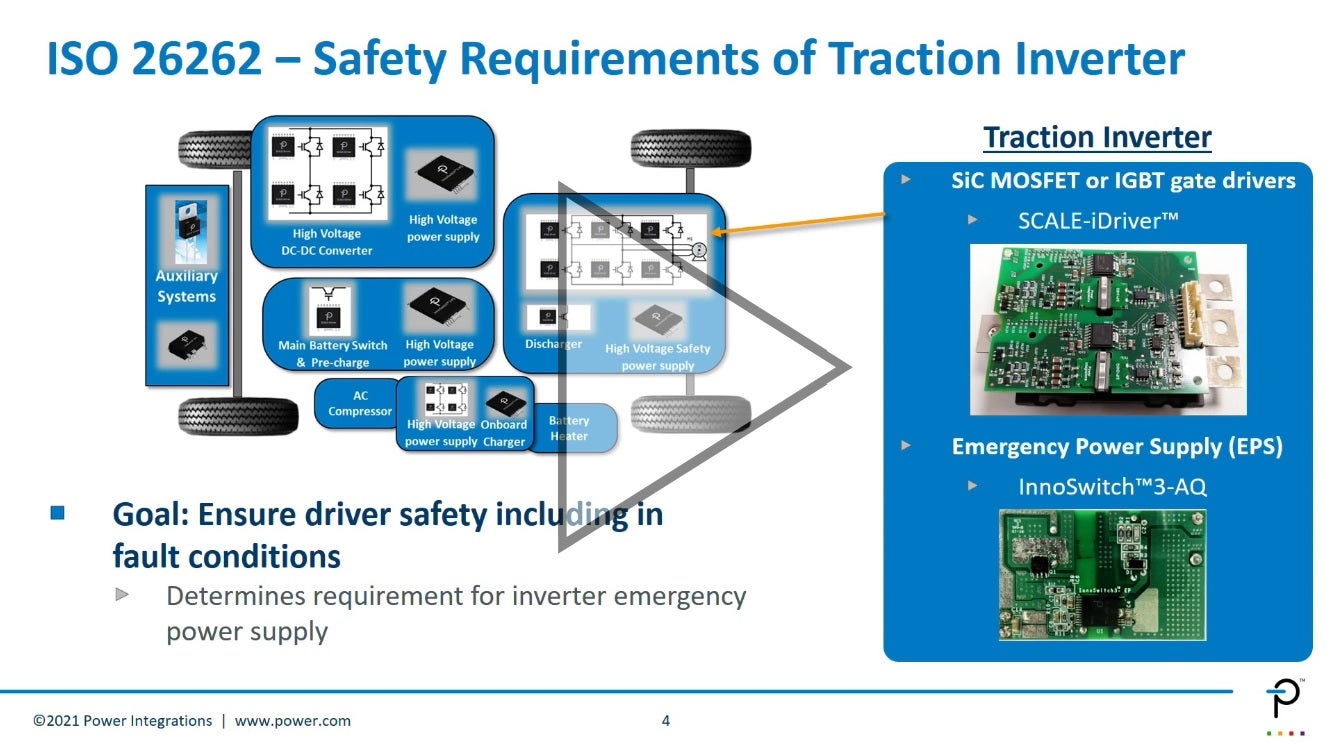 Adding Robustness to Electronic Railway Applications
Next up was the new 1SP0630 plug-and-play gate driver solution. Each unit comprises a 1SP0630V2M1R main driver, one or more 1SP0635D2S1R peripheral driver(s) and an ISO6125R-33 power supply. The compact devices match the footprint of smaller IHM single-channel IGBT-module formats with 1200 A to 1400 A output current and 3300 V IGBT blocking voltage.
This highly integrated solution is particularly beneficial in systems requiring parallel modules for additional power, providing simplicity and flexibility in both electrical and mechanical design.
1SP0630 drivers are available to suit IHM modules from all major manufacturers, including ABB, Hitachi, Infineon and Mitsubishi. The new parts come standard with conformal coating and can undergo burn-in on request.
New Software Provides Precise Control of BridgeSwitch ICs in Single-Phase BLDC Motors
Design engineers using the BridgeSwitch BLDC motor driver ICs have a new tool to precisely control and tune single-phase motors. Motor-Expert is an embedded "C" code application, library, and control GUI. It comes with ready-to-use application examples for constant-speed and constant-torque operation, all of which are IEC6730 Class A-ready.
The user-friendly Motor-Expert interface allows users to visualize system operation and diagnostics. Motor tuning is performed with new control loop coefficients being updated in real time, without the need to recompile code.
Our motor drive guru, Senior Product Marketing Manager Cristian IonescuCatrina, tells you how the software streamlines the design process and radically reduces time to market:
Now that you are all caught up with all our PCIM news, register for your PI account on our brand-new website and stay on top of all of our events, webinars and insightful presentations. We look forward to seeing you at the next event, online or in-person!